News Archive
Keith Cooper Sits on Roundtable Panel on NJ Drinking Water
NJ Spotlight
December 13, 2018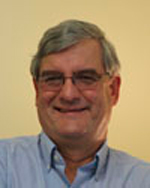 New Jersey has led efforts to keep PFAS, a class of toxic chemicals, out of our drinking water. Experts at an NJ Spotlight Roundtable discussed the emergence of substitutes that may be just as hazardous to human health.
PFASs are widespread in the environment and have been found more often in New Jersey's drinking water than in many other ros.
As states including New Jersey set strict health limits on some of the chemicals, our panelists examined questions including:
What the chemicals have been used for, and how they got into the water source;
Why they are seen as a threat to public health, even at low levels;
What policies campaigners want to see from state and federal governments;
What the military is doing to clean up water sources on and around its bases;
How leading water systems and municipal providers are responding to rising public and governmental concern on the issue.
View the article at NJ Spotlight
---
December 11, 2018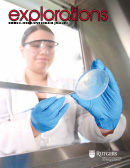 The Fall 2018 edition of Explorations Magazine, published by the Office of Alumni and Community Engagement for Rutgers SEBS and NJAES, featured the Department of Biochemistry and Microbiology. The article highlights the department's history and significant achievements, as well as current research and opportunities to study and attend conferences abroad.
From the article, "Over a Century in the Making":
If there's one thing that defines the history and future of the study of biochemistry and microbiology, it's collaboration. It was collaboration that first merged these two previously separate departments in 1965 to become what it is today, and it's what will propel groundbreaking research in both areas moving forward.
This spirit of working together is alive and well when it comes to microbiology, even within Rutgers' own campus. "Microbiology is so widespread at Rutgers," says distinguished professor and department chair Max Häggblom. "There are microbiologists at a dozen or more departments across the university, and our department is tasked with bringing all of this expertise together."
Read the full article in the fall 2018 issue of Explorations (PDF)
---
Gloria Dominguez-Bello Publishes Article in Scientific Reports on Neonatal Microbiome
Rutgers Today
November 19, 2018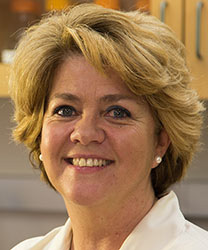 Infants born at home have more diverse bacteria in their guts and feces, which may affect their developing immunity and metabolism, according to a study in Scientific Reports.
Understanding why babies born at home have more diverse microbiota for at least a month after birth, compared with those born in a hospital, could help prevent disease later in life. The human microbiome consists of trillions of bacteria, fungi and viruses that live on and in our bodies, many of which benefit our health and prevent chronic conditions such as obesity, diabetes, asthma and gut inflammatory disorders. Microbes transmitted from mother to baby help prevent chronic disease.
"The reasons for the differences between infants born at home versus in hospitals are not known, but we speculate that common hospital interventions like early infant bathing and antibiotic eye prophylaxis or environmental factors – like the aseptic environment of the hospital – may be involved," said senior author Maria Gloria Dominguez-Bello, a professor in Rutgers University—New Brunswick's Department of Biochemistry and Microbiology and Department of Anthropology.
Read the full article at Rutgers Today
---
Folasade Olajuyigbe's NGO Gives Scholarships to Girls in STEM
November 19, 2018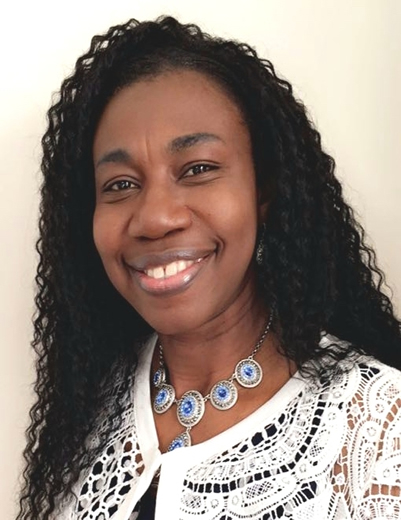 Fulbright Scholar Dr. Folasade Olajuyigbe, Senior Lecturer in the Department of Biochemistry at the Fedural University of Technology in Akure, Nigera, visited the lab of Dr. Max Häggblom in the Department of Biochemistry and Microbiology at Rutgers University from October 2017 to July 2018.
The Women's Dignity Initiative Inc. (WDII) has given scholarships to 6 indigent female students from rural communities in Ondo State.
The WDII is a Non-Governmental Organization, NGO founded by Dr. Mrs. Folasade Olajuyigbe, of the Department of Biochemistry, Federal University of Technology, Akure [FUTA].
WDII provides scholarships to financially challenged but gifted and promising girls in Science, Technology, Engineering and Mathematics [STEM] in remote villages in Nigeria, empowering them through mentorship, training and participation in scientific conferences.
The scholarship, made up of Tuition Fee, science Textbooks, Mathematical sets and school bags, was presented in an award ceremony and the official presentation of WDII at the Theodore Idibiye Francis Auditorium, Federal University of Technology, Akure.
Speaking at the occasion, Dr. Olajuyigbe, a Fulbright Scholar and Schlumberger Faculty for the future fellow disclosed that the awardees were successful candidates from selected remote villages in Ondo State who participated in an examination organized by WDII.
She said eighteen schools were contacted to nominate their two best girls in mathematics and 6 candidates emerged winners of the scholarship examination held on the 4th of August, 2018.
Speaking on the vision behind the initiative, Olajuyigbe said "the challenges of living in rural areas are numerous. Few who attend schools have secondary school as their ultimate. Girls in these areas are from very humble backgrounds and are prone to early marriages, teenage pregnancy, cultural and religious misinterpretation and sexually transmitted diseases; this cycle continues from one generation to another."
She said the aim is to build girls who are conscious of their potentials, who have self-esteem and are self-confident.
---
Gloria Dominguez-Bello Quoted in NPR Article on Gut Microbiome and Weight
By Maanvi Singh, NPR
November 6, 2018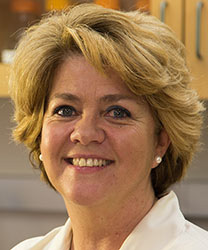 "In speaking with community members, we also realized that for them, the biggest concern was obesity," says Vangay. "Because they had observed in themselves and their relatives and friends that when they moved to the U.S., they gained a lot of weight. And in some cases, they hadn't really changed too much about their diet."
This new study is a good first step in solving that mystery, says Maria Gloria Dominguez-Bello, a microbiologist at Rutgers University in New Jersey who wasn't involved in the research.
"I strongly believe this whole topic needs to be studied more rigorously, in more immigrant groups and people all over the world," she says. "Because one thing is clear: Human populations are migrating, and they are increasingly Westernizing. We need to know how those changes are going to affect our health."
Further research could also reveal what immigrants—and all Americans—who are struggling with obesity can do to improve their health. In the future, perhaps researchers may be able to develop probiotics that immigrants could take to compensate for microbes they've lost, Dominguez-Bello suggests.
---
Assoc. Prof. Jeff Boyd and Dist. Prof. Emer. Doug Eveleigh Quoted in Popular Science
by Benji Jones
November 1, 2018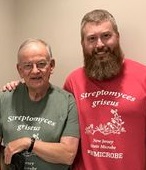 In times of old, as legend goes, travelers wandering near a marsh would see the flicker of a light in the distance and confuse it with the glow of a candle from a far-away home. But there was no home and no candle. As they followed the glimmer into the wetland, the light would disappear—but not before the betrayed wanderers found themselves lost among the reeds, where many of them met their chilling end.
This fiery orb, typically seen above stagnant water, became personified in European folklore. Some historical accounts say it was considered a satanic sprite that wielded a fleeting wisp of fire, earning it the name 'Will with the wisp,' or will-o'-the-wisp. In other tales, it was the lost soul of a man named Jack. After being denied entry to the underworld, he haunted the night with a homemade light—a burning piece of coal inside a carved turnip—and became known as "Jack with the lantern," or jack-o'-lantern...
These real-life jack-o'-lanterns most likely occur when a blend of natural gas rises to the surface of a mire, says Jeff Boyd, a microbial biochemist at Rutgers University. Unlike oceans and lakes, bog water is stagnant and oxygen-deprived. This creates the perfect environment for anaerobic bacteria and archaea—microorganisms that live without oxygen—to thrive. And many of them belong to a group known as methanogens.
What exactly is a methanogen? "They make a living by eating dead plant material," Boyd says. "As they break it down, one of the byproducts can be methane gas—the same gas that people are fracking for. When it forms in anaerobic environments, it can get trapped underwater, only to be released by a physical disturbance"...
The first European settlers learned just how flammable bogs can be in what some consider the first American science experiment. In 1783, while George Washington waited in Princeton, New Jersey for the freshly-signed Treaty of Paris to arrive, he killed time with a debate: He argued with fellow revolutionary Thomas Paine and his soldiers about how these mysterious will o' the wisp flames (which were already well-documented at the time) formed. While Washington and Paine blamed natural gas for the eerie glow, some of his soldiers disagreed.
"To settle the argument, they decided to take a pontoon out on the swamp-like Millstone River," says Doug Eveleigh, an applied microbiologist at Rutgers. "They took long poles and probed the mud, while holding a flame above the river."
Moments later, a "great, big flash" erupted from the water, says Eveleigh, who reenacted the feat in 2008, to commemorate its 225th anniversary. "I believe it was the first real scientific American experiment."
Read the full article at Popular Science
---
Debashish Bhattacharya Discovers How Some Algae May Survive Climate Change
October 12, 2018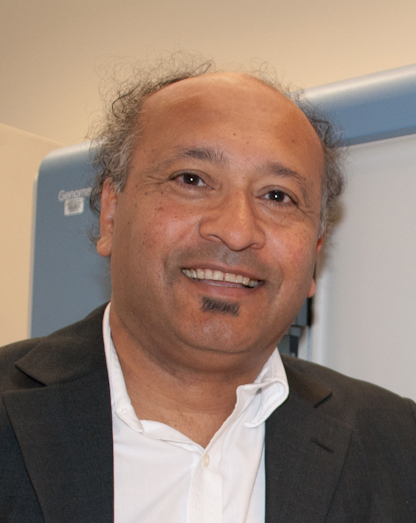 Green algae that evolved to tolerate hostile and fluctuating conditions in salt marshes and inland salt flats are expected to survive climate change, thanks to hardy genes they stole from bacteria, according to a Rutgers-led study.
These Picochlorum single-celled species of green algae provide clues to how nature can modify genomes, and suggest ways in which scientists may someday engineer more robust algae to serve as biofuels and provide other benefits, according to senior author Debashish Bhattacharya, distinguished professor at Rutgers University–New Brunswick.
The study appears in the journal Molecular Biology and Evolution.
Read the full article at Rutgers Today
---
Gloria Dominguez-Bello Calls for Microbial "Noah's Ark" to Protect Global Health
By Neal Buccino, Rutgers Today
October 5, 2018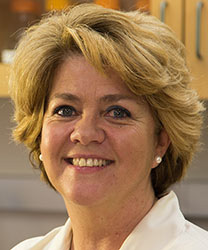 A Rutgers University–New Brunswick-led team of researchers is calling for the creation of a global microbiota vault to protect the long-term health of humanity.
Such a Noah's Ark of beneficial germs would be gathered from human populations whose microbiomes are uncompromised by antibiotics, processed diets and other ill effects of modern society, which have contributed to a massive loss of microbial diversity and an accompanying rise in health problems. The human microbiome includes the trillions of microscopic organisms that live in and on our bodies, contributing to our health in a myriad of ways.
The researchers, who outline their proposal this week in the journal Science, liken their idea to the Svalbard Global Seed Vault, the world's largest collection of crop diversity created in case of natural or human-made disasters.
"We're facing a growing global health crisis, which requires that we capture and preserve the diversity of the human microbiota while it still exists," said Maria Gloria Dominguez-Bello, the lead author and a professor in Rutgers–New Brunswick's Department of Biochemistry and Microbiology and Department of Anthropology. "These microbes co-evolved with humans over hundreds of millennia. They help us digest food, strengthen our immune system and protect against invading germs. Over a handful of generations, we have seen a staggering loss in microbial diversity linked with a worldwide spike in immune and other disorders."
Read the full article at Rutgers Today
Also see:
---
Debashish Bhattacharya Receives Three-Year $611,311 Grant from the National Science Foundation
October 2, 2018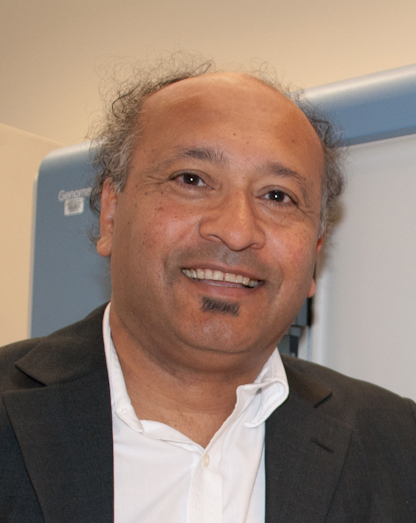 Debashish Bhattacharya, Distinguished Professor in the Department of Biochemistry and Microbiology has received a three-year $611,311 grant from the National Science Foundation to build a comprehensive model for the coral stress response using genomic and physiological data. The work is entitled, Elucidating Adaptive Potential through Coral Holobiont Functional Integration. The project field site is at the Hawai'i Institute of Marine Biology in Oahu and includes coral ecologist Hollie Putnam (PI) at the University of Rhode Island and bioinformatics specialist Arik Harel (Co-PI) at the Institute of Plant Sciences in The Volcani Center in Israel. The total NSF support for the proposal is $1.1 million with additional funding provided by the Binational Science Foundation for the Israeli partner.
---
Discovery of New Delivery System for Antimicrobials
October 1, 2018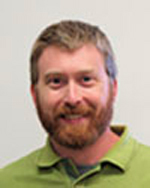 A team of Rutgers scientists has discovered a novel delivery system for the delivery of antimicrobials. Teams of scientists led by Tewodros Asefa (Departments of Chemistry & Chemical Biology and Chemical & Biological Engineering) and Jeff Boyd (Department of Biochemistry and Microbiology) synthesized silica-based nanoparticles that contained an antimicrobial.
The particles were found to efficiently kill two human bacterial pathogens. Interestingly, the particles were more effective at killing than the antimicrobial possibly highlighting a more efficient process for drug delivery. Bacteria are rapidly evolving resistances to antibiotics and these findings could aid in the application of antimicrobial therapy to prevent bacterial infections or inhibit the growth of bacteria in unwanted locations. This study also opens the door to synthesizing new nan-particles containing alternate antimicrobials.
The study was published in the Journal of the American Chemical Society.
Read more at Rutgers Today.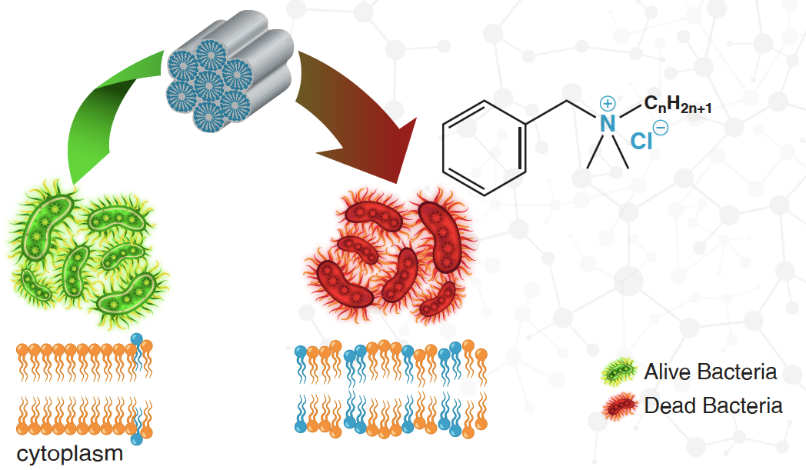 ---
Gloria Dominguez-Bello's Research on the Diversity of Gut Microbes in Rainforest-Dwelling Communities Featured
By the Rutgers Office of Communications
September 7, 2018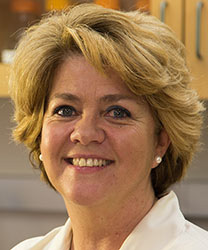 Can immersing yourself in a South American jungle and the high-fiber, unprocessed diet of its villagers make your gut microbes more diverse? And could it have benefits for people with obesity, type 1 diabetes and other disorders?
A study led by Rutgers University–New Brunswick researchers followed seven city-dwelling adults and children who lived in a remote Venezuelan jungle village without electricity, soap or other amenities for 16 days.
For the children, their microbiome—the beneficial germs in their intestines, skin, mouths and noses—became more diverse, with higher proportions of helpful bacteria. A similar change did not occur in the adults who visited the rainforest.
The study appears in the journal mSphere.
"The findings suggest dietary interventions to encourage a more diverse microbiome may best succeed in children, while the microbiome of adults may be more resistant to change," said senior researcher Maria Gloria Dominguez-Bello, a professor in Rutgers–New Brunswick's Department of Biochemistry and Microbiology and Department of Anthropology.
Read the full article at the SEBS/NJAES Newsroom
---
Twelve-Year-Old Student Takes Bill Ward's Summer Course
By Beth Salomon, Rutgers Today
August 6, 2018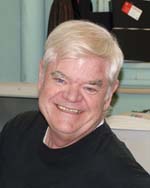 "Atharva is a wonderful kid and a scientist at heart," Bhanot said. "He is always asking questions and is never afraid to challenge authority. He reads, he thinks and he discusses deep and difficult topics. I predict he will become a great scientist and make many discoveries."
..."As a child, he was always excited about science, animals, medicine and anatomy. He wanted to watch videos about life science topics and was persistent in asking questions," said his mother, who was instrumental in recommending the Rutgers Summer Scholars program.
The course, called "Experimenting with Green Florescent Protein," is a biochemistry instructional program for gifted and talented pre-college and college students. The program centers around green-fluorescent protein (GFP) and is taught by William Ward, a professor in the Department of Biochemistry and Microbiology at Rutgers-New Brunswick.
The west coast jellyfish that contain this fluorescent protein are exciting teaching tools in biochemistry and molecular biology. Cloning of GFP has enabled tracking of nerve cell proliferation, stem cell colonization, tissue regeneration, cancer metastasis and other processes central to biomedicine.
Read the full article at mycentraljersey.com
---
By the Rutgers Office of Communications
June 26, 2018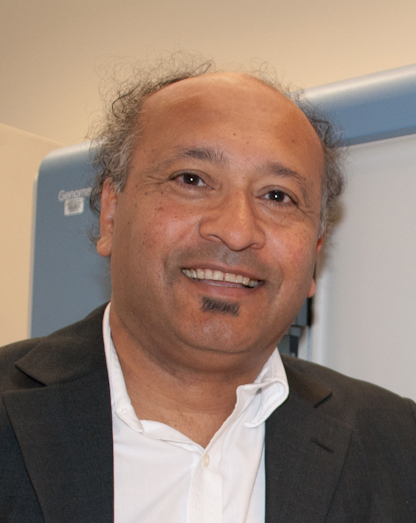 The research of Debashish Bhattacharya, Department of Biochemistry and Microbiology, is centered on how coral deals with environmental stress. The hope is that these findings can help inform protections for the population going forward. "We've done analysis of how higher temperatures and low pH levels impact the growth and physiology of the coral," he says, "as well as how the entire coral animal itself deals with these conditions."
By working with collaborators from the University of Hawaii, Bhattacharya has been able to attain samples of both resistant and vulnerable populations of coral that endured a bleaching event. "If you want to understand how they withstand stress and how they can do so going forward, we must look at the genome of the animal, the algae on it, and the bacteria that makes up the microbiome," he explains. "We want to sequence the metagenomes of these samples and figure out which bacteria were present and which have confirmed resistance to stress. We also want to know how that microbiome changes during the stress period."
Read the full article at the SEBS/NJAES Newsroom
---
Jeff Boyd Receives NSF Career Award Grant of $1,033,667
June 4, 2018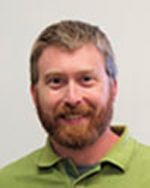 Associate Professor Jeff Boyd, Department of Biochemistry and Microbiology, has received a grant for $1,033,667 from the National Science Foundation for his project titled "CAREER: Iron-sulfur cluster assembly in Bacillus subtilis." The NSF defines the CAREER award as "the National Science Foundation's most prestigious awards in support of early-career faculty who have the potential to serve as academic role models in research and education and to lead advances in the mission of their department or organization." The awarded grant covers a five-year period for the project which aims to 1) examine how the bacterium Bacillus subtilis builds inorganic cofactors called iron-sulfur (FeS) clusters and maintains proteins that require FeS clusters, and 2) use his research program as a platform to educate postdoctoral scholars, undergraduate and graduate students, and the public.
Read the full article
Read more at the SEBS/NJAES Newsroom
---
Jeff Boyd Promoted to Associate Professor and Receives $1,881,000 Grant
May 24, 2018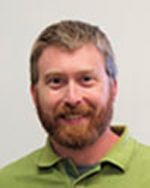 Associate Professor Jeff Boyd, Department of Biochemistry and Microbiology, has received a grant for $1,881,000 from the National Institute of Allergy and Infectious Diseases for his project titled "Mechanisms of cellular respiration-dependent cell lysis and its impact on biofilm formation and disassembly in Staphylococcus aureus." This grant covers a five-year period for the project which aims to examine the environmental signals and mechanisms that influence biofilm formation and biofilm dispersal in the bacterium Staphylococcus aureus, a human pathogen.
---
Peter Kahn Receives Clement A. Price Human Dignity Award
May 24, 2018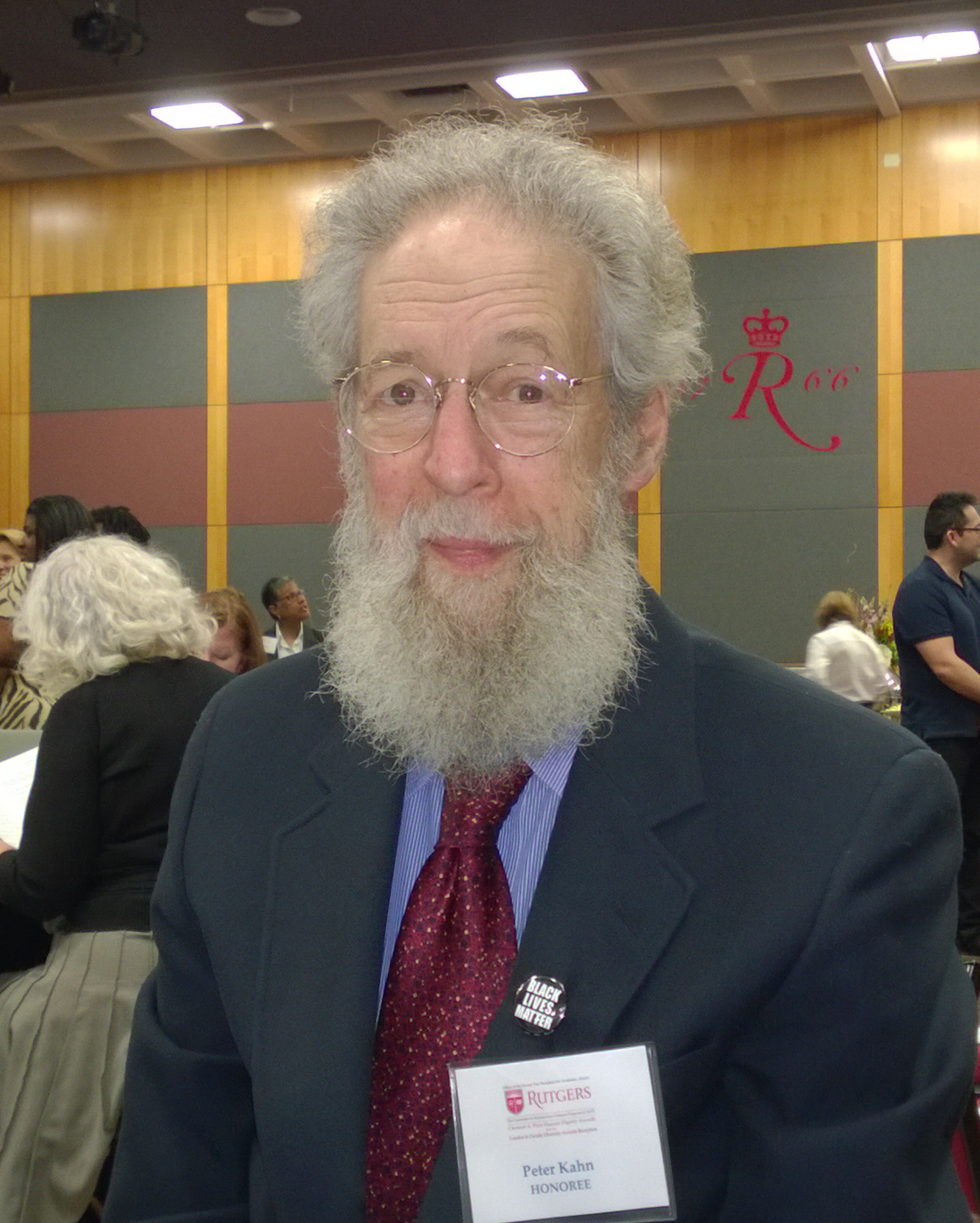 The criteria for the Award are embedded in Prof. Kahn's activities over his 41 years of service at Rutgers. At every opportunity he weaves matters of human dignity into his teaching and his other activities. He not only feels compassion for students in need, but acts on their behalf, such as the Bosnian Student Project in which over a period of several years 17 students earned bachelor's degrees, while an 18th earned her doctorate. Prof Kahn has played a central role in forging intercultural cooperation and collaboration and made major efforts in reducing prejudice and promoting respect for diversity. He sets an example of what it means to act upon a sense of social responsibility.
Read more at the SEBS/NJAES Newsroom
---
Ning Zhang Publishes Study on Crop Fungus in Scientific Reports
By Todd B. Bates
May 7, 2018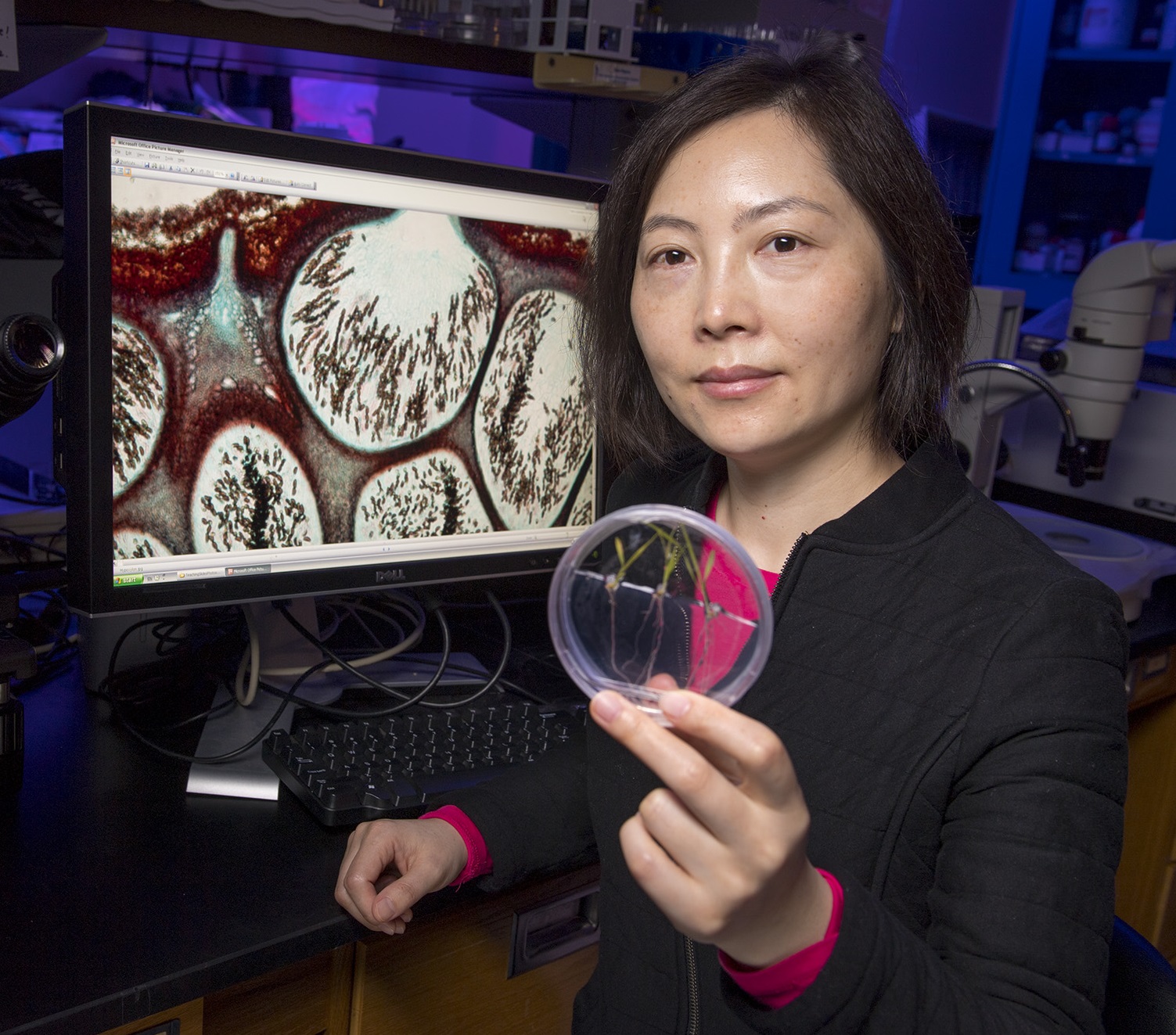 About 21 million years ago, a fungus that causes a devastating disease in rice first became harmful to the food that nourishes roughly half the world's population, according to an international study led by Rutgers University New Brunswick scientists.
The findings may help lead to different ways to fight or prevent crop and plant diseases, such as new fungicides and more effective quarantines.
Rice blast, the staple's most damaging fungal disease, destroys enough rice to feed 60 million people annually. Related fungal pathogens (disease-causing microorganisms) also infect turfgrasses, causing summer patch and gray leaf spot that damage lawns and golf courses in New Jersey and elsewhere every summer. And now a new fungal disease found in wheat in Brazil has spread to other South American countries.
Results from the study published online in Scientific Reports may lead to better plant protection and enhanced national quarantine policies, said Ning Zhang, study lead author and associate professor in the Department of Plant Biology and the Department of Biochemistry and Microbiology in the School of Environmental and Biological Sciences.
Read the full story at Rutgers Today
Read the study in Scientific Reports
---
Debashish Bhattacharya's Research on Green Energy Published in Molucular Biology and Evolution
By Todd B. Bates
May 3, 2018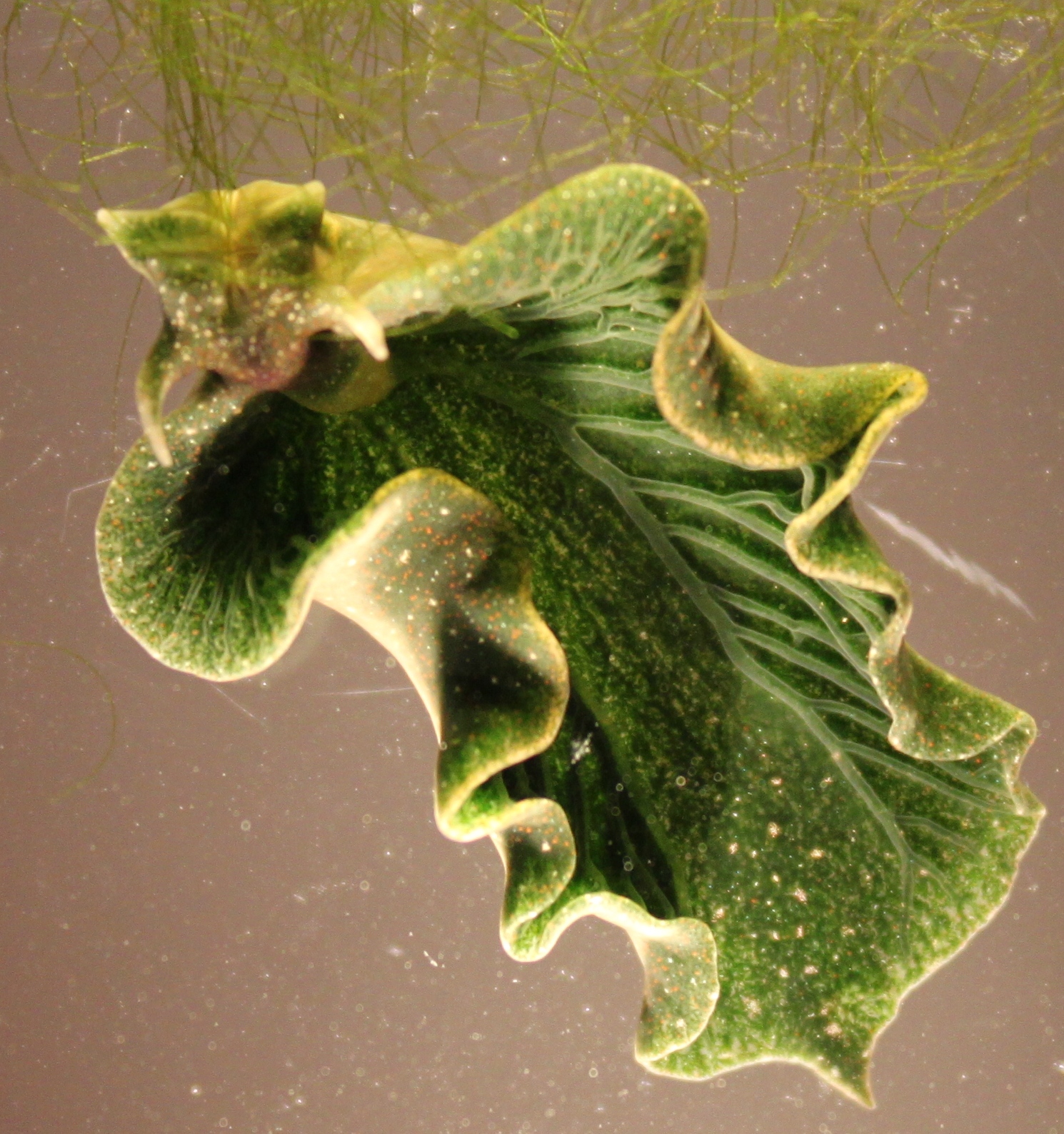 In an amazing achievement akin to adding solar panels to your body, a Northeast sea slug sucks raw materials from algae to provide its lifetime supply of solar-powered energy, according to a study by Rutgers University New Brunswick and other scientists.
"It's a remarkable feat because it's highly unusual for an animal to behave like a plant and survive solely on photosynthesis," said Debashish Bhattacharya, senior author of the study and distinguished professor in the Department of Biochemistry and Microbiology at Rutgers New Brunswick. "The broader implication is in the field of artificial photosynthesis. That is, if we can figure out how the slug maintains stolen, isolated plastids to fix carbon without the plant nucleus, then maybe we can also harness isolated plastids for eternity as green machines to create bioproducts or energy. The existing paradigm is that to make green energy, we need the plant or alga to run the photosynthetic organelle, but the slug shows us that this does not have to be the case."
Read the full story at Rutgers Today
Read the study in Molecular Biology and Evolution
---
Norberto J. Palleroni - In Memoriam
1922-2018
March 14, 2018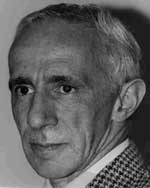 Norberto J. Palleroni passed away on March 5th 2018, at the age of 96. He was internationally recognized as an authority in bacterial taxonomy, particularly the genus Pseudomonas. His work on this genus culminated in the first demonstration of the power of ribosomal RNA homology experiments as a tool of general use in bacterial taxonomic and phylogenetic studies. This work stimulated research along similar lines on other microbial groups, resulting in the development of new approaches in the study of bacterial phylogeny. In addition, his early work on bacterial classification utilizing genomic DNA-DNA hybridization techniques initiated the exploration of the genome complexity of Pseudomonas and other bacterial taxa...
---
Drs. Liping Zhao and Yan Yan Lam Publish in Science
Professor Liping Zhao and Assistant Research Professor Yan Yan Lam have published the findings from their six-year study on the effects of diet on gut bacteria in Science Magazine.
March 12, 2018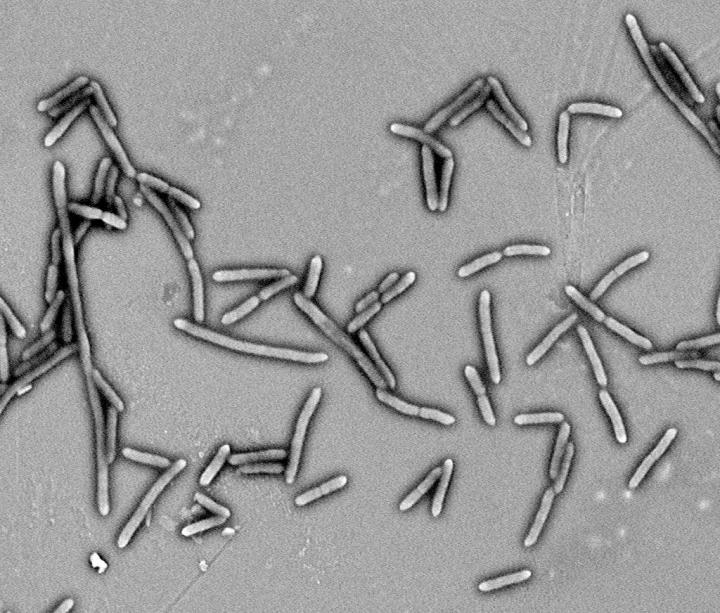 Abstract: "The gut microbiota benefits humans via short-chain fatty acid (SCFA) production from carbohydrate fermentation, and deficiency in SCFA production is associated with type 2 diabetes mellitus (T2DM). We conducted a randomized clinical study of specifically designed isoenergetic diets, together with fecal shotgun metagenomics, to show that a select group of SCFA-producing strains was promoted by dietary fibers and that most other potential producers were either diminished or unchanged in patients with T2DM. When the fiber-promoted SCFA producers were present in greater diversity and abundance, participants had better improvement in hemoglobin A1c levels, partly via increased glucagon-like peptide-1 production. Promotion of these positive responders diminished producers of metabolically detrimental compounds such as indole and hydrogen sulfide. Targeted restoration of these SCFA producers may present a novel ecological approach for managing T2DM."
View Press Release at EurekAlert!
View Full Article
---
By Emily Hanselman
February 26, 2018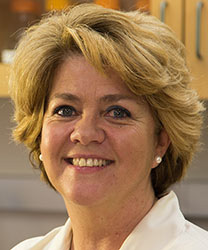 There is an emerging body of literature on the associations between urbanization, microbiome and human diseases. What are the changes that have occurred in our microbiome as our society has become more urban? How does urbanization affect the microbiome of infants, their development and long-term health? Using evidence from evolution, anthropology and microbiology, Dr. Maria Gloria Dominguez-Bello addressed these questions in her keynote lecture at the 2018 Rutgers Microbiology Symposium on February 1st.
Dr. Dominguez-Bello discussed evidence that the diversity of human microbiota is reduced by urban life, which starts at birth. She unearthed the central roles that birth and the environment play in establishing the microbiota composition of an infant, including delivery method, breastfeeding, skin-to-skin contact and, in older infants, exposure to microbes from the environment. Urbanization is accompanied by increased medical intervention at birth, more frequent antibiotic use, decreased breastfeeding and less skin-to-skin contact, as well as more sanitized indoor environments, which collectively reduce an infant's normal exposure to microbes.
Comparing maternal microbiota from various maternal body compartments to infant gut microbiota, Dr. Dominguez-Bello found that infants born via caesarean section had microbiota similar to that of maternal skin and had decreased diversity, while the microbiota of those born vaginally were similar to maternal vaginal microbiota with a higher level of diversity. Furthermore, mice delivered by C-section had increased weight gain and total body mass after weaning. In humans, C-section has been associated with increased risk of modern diseases, including asthma, type 1 diabetes, celiac disease and obesity. To ameliorate these effects, the Dominguez-Bello laboratory has developed and tested interventions to restore a normal microbiota in infants after C-sections.
In addition to clinical interventions, Dr. Dominguez-Bello discussed the importance of an international initiative to preserve microbes from traditional peoples as our world rapidly urbanizes. A global microbiota vault located in a cold climate could preserve rare strains of bacteria for future research and clinical application.
---
Distinguished Professor Debashish Bhattacharya Appointed to National Academy of Sciences Committee Addressing Interventions to Increase the Resilience of Coral Reefs
February 6, 2018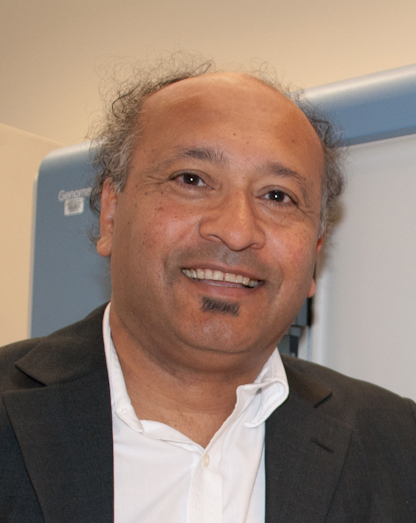 On January 12, 2018 Prof. Debashish Bhattacharya of the Department of Biochemistry and Microbiology was appointed by the National Academies of Sciences, Engineering, and Medicine to serve on the committee to discuss and report on strategic Interventions to Increase the Resilience of Coral Reefs. Prof. Bhattacharya?s lab studies coral genome evolution, population structure, and coral responses to abiotic stress, with the goal of identifying the 'genetic toolkit' used by these species to adapt to environmental fluctuations.
This committee has multiple tasks. These include to review the state of the art in ecological and genetic interventions that can be used to enhance recovery and persistence of coral reefs. The committee will consider scenarios and solutions that address the next 5-20 years which will see serious deterioration in the reef environment due to warming, more acidic waters. The committee will provide an environmental risk assessment and develop a decision pathway for implementation of potential interventions that includes knowledge gained from genetic, genomic, and ecological data. Two reports will result from this initiative.
The committee is chaired by Steven Palumbi, who is the Jane and Marshall Steel Professor in Marine Sciences and Senior Fellow with the Woods Institute for the Environment at Stanford University. According to the announcement by the Academies, the ?study is focused on the state-of-the-science of novel intervention strategies to identify and compare potential ecological risks and benefits.?
The committee will hold 5 meetings at different sites in the US, with the first scheduled for Washington DC on February 7-9, 2018.