Current News
Max Häggblom Recognized with Federation of European Microbiological Societies Special Merit Award
February 25, 2021
Max Häggblom, Distinguished Professor and Chair of the Department of Biochemistry and Microbiology, is one of two long-standing editors-in-chief honored with a Federation of European Microbiological Societies Special Merit Award for his extraordinary support of students and early-career researchers in addition to his ongoing efforts  in growing the impact of the journal, FEMS Microbiology Ecology.
This award recognizes exceptional contributions to FEMS and the microbiological community, and is presented by the federation in acknowledgement and appreciation to individuals who have gone 'above and beyond' in terms of effort and achievement.
Read the full article at SEBS Newsroom
---
Rutgers Co-sponsors Global Microbiome Network First Latin American Symposium
February 8, 2021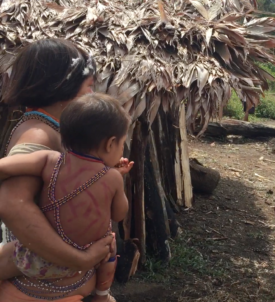 The first Global Microbiome Network Symposium was launched by Rutgers University, Peruvian Universities Cayetano Heredia, and Universidad Catolica and the Microbiota Vault – a global non-profit initiative to conserve long-term health for humanity. The virtual symposium, held January 15-17, brought together local and foreign scientists that lead the fields of microbiology, anthropology, ethics, public health and bioinformatics, to teach, learn and discuss the importance of conservation efforts on microbial biodiversity. This is the first of a series of workshops that will help establish a global microbiome network.
With support from Rutgers Global, the event involved over 1,000 registered participants from 34 countries, with leading speakers from different universities addressing current knowledge and issues in the fields of microbial ecology, health, economics, law, ethics, and anthropology. Among the international panelists were Rutgers School of Environmental and Biological Sciences faculty María Gloria Domínguez-Bello, Henry Rutgers Professor of Microbiome and Health; Robert Goodman, Distinguished Professor of Ecology, Evolution, and Natural Resources and former Executive Dean of Agriculture and Natural Resources; and Liping Zhao, professor and Eveleigh-Fenton Chair of Applied Microbiology. Also representing Rutgers was Martin J. Blaser, Henry Rutgers Chair of the Human Microbiome and director of the Center for Advanced Biotechnology and Medicine. 
Read the full article at SEBS Newsroom
---
Rutgers Researcher Invents Microbiota Formula to Help High-Risk Patients Fight COVID-19
February 5, 2021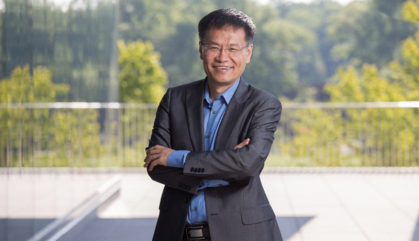 A Rutgers scientist has invented an early treatment for COVID-19 to prevent severe complications and hospitalizations in patients with prediabetes and diabetes by increasing beneficial bacteria in the gut and reducing organisms that cause coronavirus.
The treatment – created by researcher Liping Zhao – was given the Investigational New Drug status by the Food and Drug Administration and will start Phase 2a trial Feb. 8. While the treatment, NBT-NM108, does not target the coronavirus directly, it does help to create stable foundation for a healthy digestive tract.
Read the full article at Rutgers Today
---